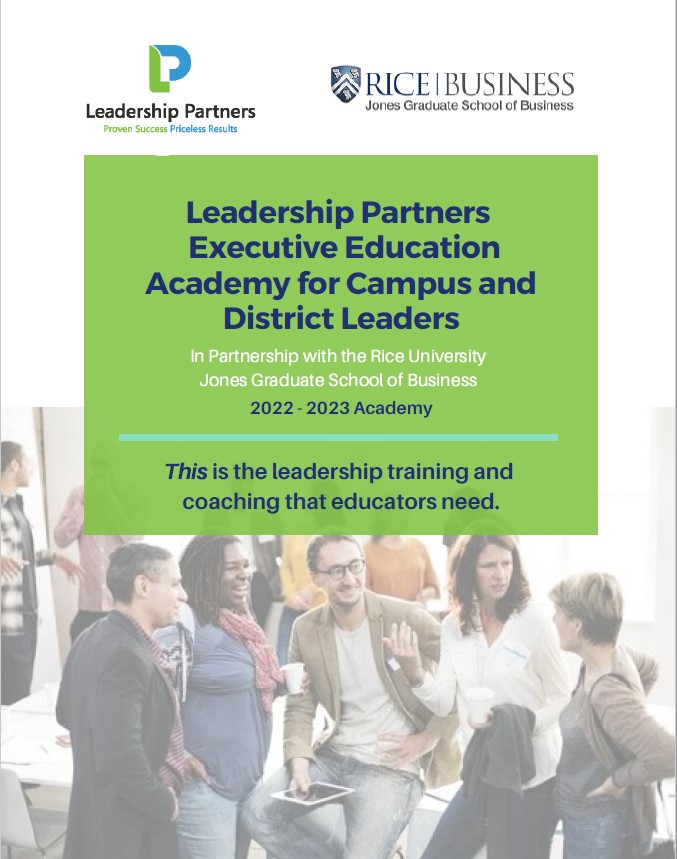 When a Texas-based leadership professional development and training company wanted to expand their customer base nationwide for their leadership academy,
Baldwin created a brand strategy and marketing campaign program. The company's target audience are K-12 school superintendents and school principals.
Baldwin write and designed an 11-page brochure for the in-person academy to share on their website, in targeted email and social media campaigns. Baldwin also created and executed a LinkedIn ad campaign.
During the pandemic, Leadership Partners pivoted their live in-person Leadership Academy to a nine-month virtual training program. They needed an updated version of the brochure and website pages that explained the Academy's content and benefits to their prospective attendees, K12 school district supervisors and principals.
Services provided: Updated conference website pages (MediaStove platform), created and launched email and social ad campaigns. Copywriting, graphic design.